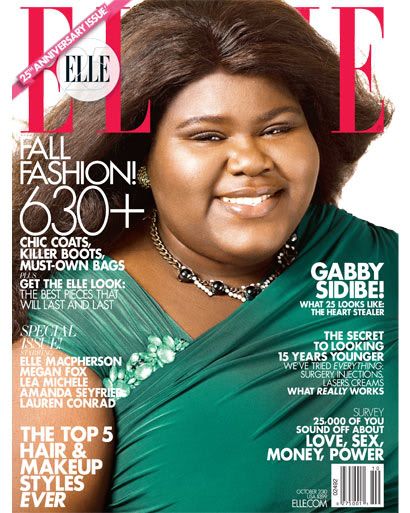 Well, looky here. Oscar-nominated actress Gabourey Sidibe is covering the October 2010 issue of ELLE magazine. We've got the story behind the 27-year-old breaking down barriers to rock this cover when you read on...
As ELLE celebrates its 25th anniversary, it's celebrating with covers and features on 25ish-year-old Hollywood starlets.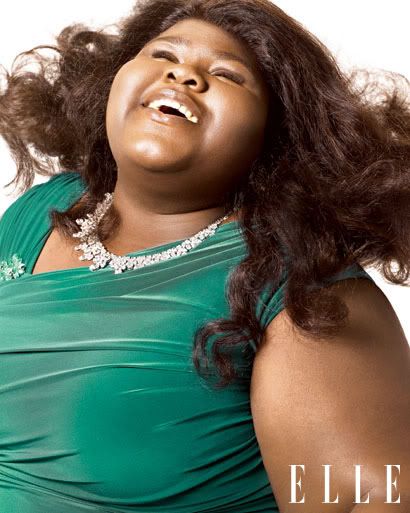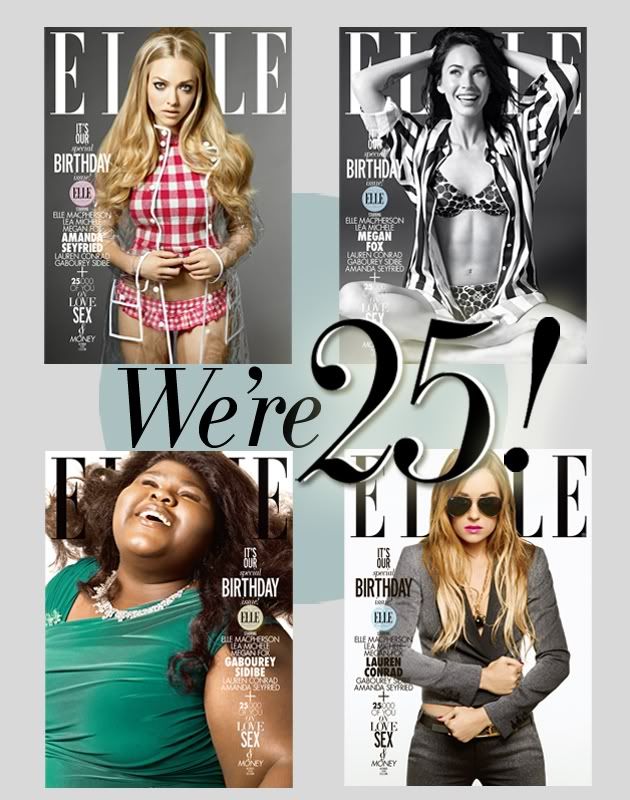 The award winning Gabby joins reality star turned author turned

fashion

designer

Lauren Conrad, and actressesMeagan Fox and Amanda Seyfried for ELLE's "Favorite 25-Somethings" issue. Jonelle Monae is also featured. You can check out more pics and info from the shoot over at ELLE.
Loving the fact that Gabby's getting coverage in mags like Vogue and Elle. But ummmmm they know they wrong for putting this nappy looking cabbage patch doll yacky weave in this girls hair!!! Why must they do this to our people??? They know they wrong!!! And how come you look at all the others on the magazine that proportionate with the magazine but Gabby taking up the whole book...Like they had a zoom magnification on her!!! I can see her pores. But aside from the hair and the 100% zoom magnification she looks lovely. Maybe there was a purpose for her being all close up and personal!!!